Free Drop offs and Pickups
to Maui Kahului Airport (OGG)
Kahului Harbor, and vacinity
including Kihei!

FREE coolers, Boogie Boards...

Our Maui Rental Cars average 35-50 mpg!
400+ miles a tank!
Drive a week without refueling!

Do the right thing,
for the planet and your family!...

You're not just renting a car!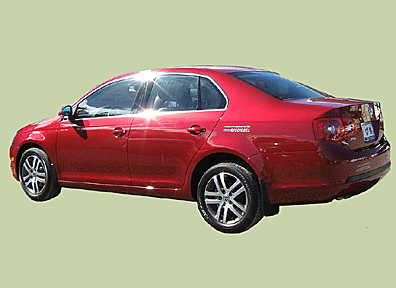 Click on above picture for more info
on each rental car available

Call : 808-873-6121

Rental Cars on Maui include:
Biodiesel VW Jettas, Beetles,
Jeep Liberty, gas hybrid Prius!
and 100% Electric rental cars!
Prices start around $199/week + tax and fees.
Prices range on Maui, depending on which car you want, so call for prices!


You will save on fuel, get freebies and are doing something good for the planet and your kids future!!

Ask about Current Specials!


Reserve your MAUI rental Car Today!
Click here for our online request form

Click here for our printable/faxable
list of information we need
to reserve an, ECO Rental Car for you!

Contact Shaun, for up to the minute Availability
808-873-6121 Hawaii Time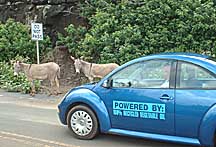 ---
Prices listed do not include:
---
.56 a day license & registration fee
$3.00 a day State of Hawaii road tax
4.166% sales tax.

$5 a day charge for
each additional driver
after the first two drivers..
We rent cars to 21 year olds.
Additional fees, such as
excessively dirty cars, refueling charges, after hour airport parking may apply..



ECO Rental Cars on MAUI!