Organic T-shirts for sale!
Fun Biodiesel Bumper Stickers
Free Bio-Beetle VW Curser

---


The Worlds first TRULY
ECO car rental!
Now on Maui Hawaii

---
FUN STUFF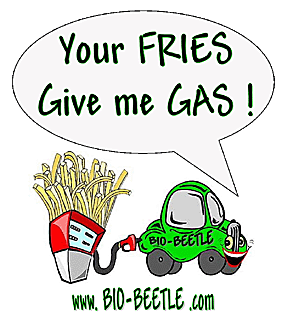 FREE: Desktop Wallpaper

Hookipa. Maui Hawaii.
Click above to open photo.
Then right click or save to your computer.
This photo is offered free for personal
wallpaper use. For any other use,
please contact Bio-Beetle.


Put a BIO-BEETLE on your desktop!
Give the planet a vacation

the next time you take one ...

Rent from
Bio-Beetle!


Cars fueled by 100% Biodiesel

Biodiesel is a clean-burning
diesel fuel,
made from 100% natural,
100% renewable sources.

plus gas hybrids and plug in electric vehicles now too!

ECO car rentals in
Maui Hawaii!

It's about time!





info@bio-beetle.com.



ECO Car Rentals in
Maui HAWAII!